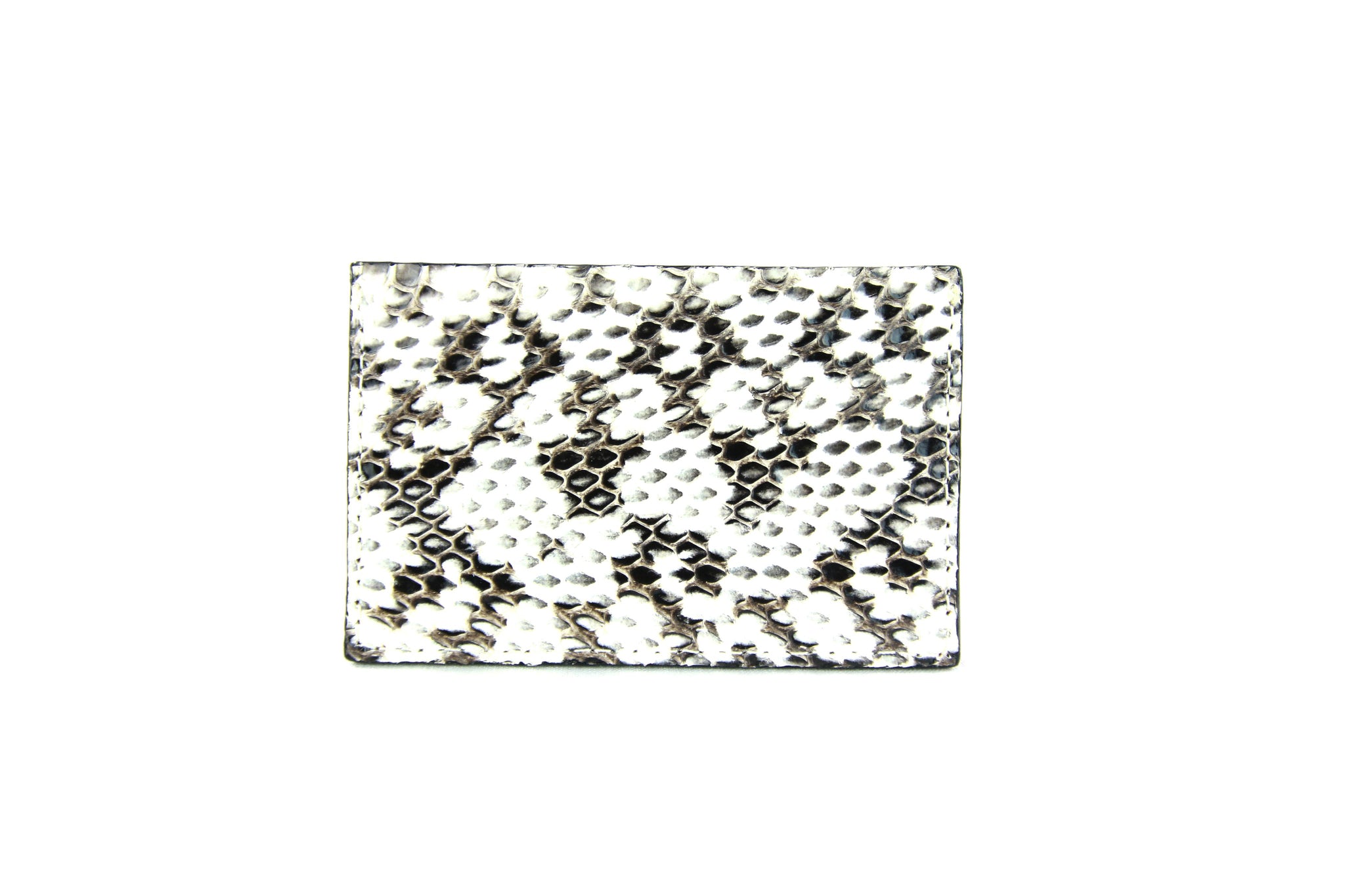 Wallet, White & Black Viper Snake, Italian leather
This is our White & Black Viper wallet one of Seraph's limited snake wallet line's. This wallet has a two tone high gloss finish that compliments the smooth texture of the skin. We used a high gloss black Italian edge paint and black thread as stitching to match the overall finish along with increased durability for the edges.
Snake skins are very thin so we chose an Italian top grain leather to do several things:
-Help reinforce the snake skin so it can last many years.
-Provide optimum thickness and pliability for inserting/removing your cards and bills.
-Adds a fantastic contrast and finish to the wallet.

We hope you enjoy it!