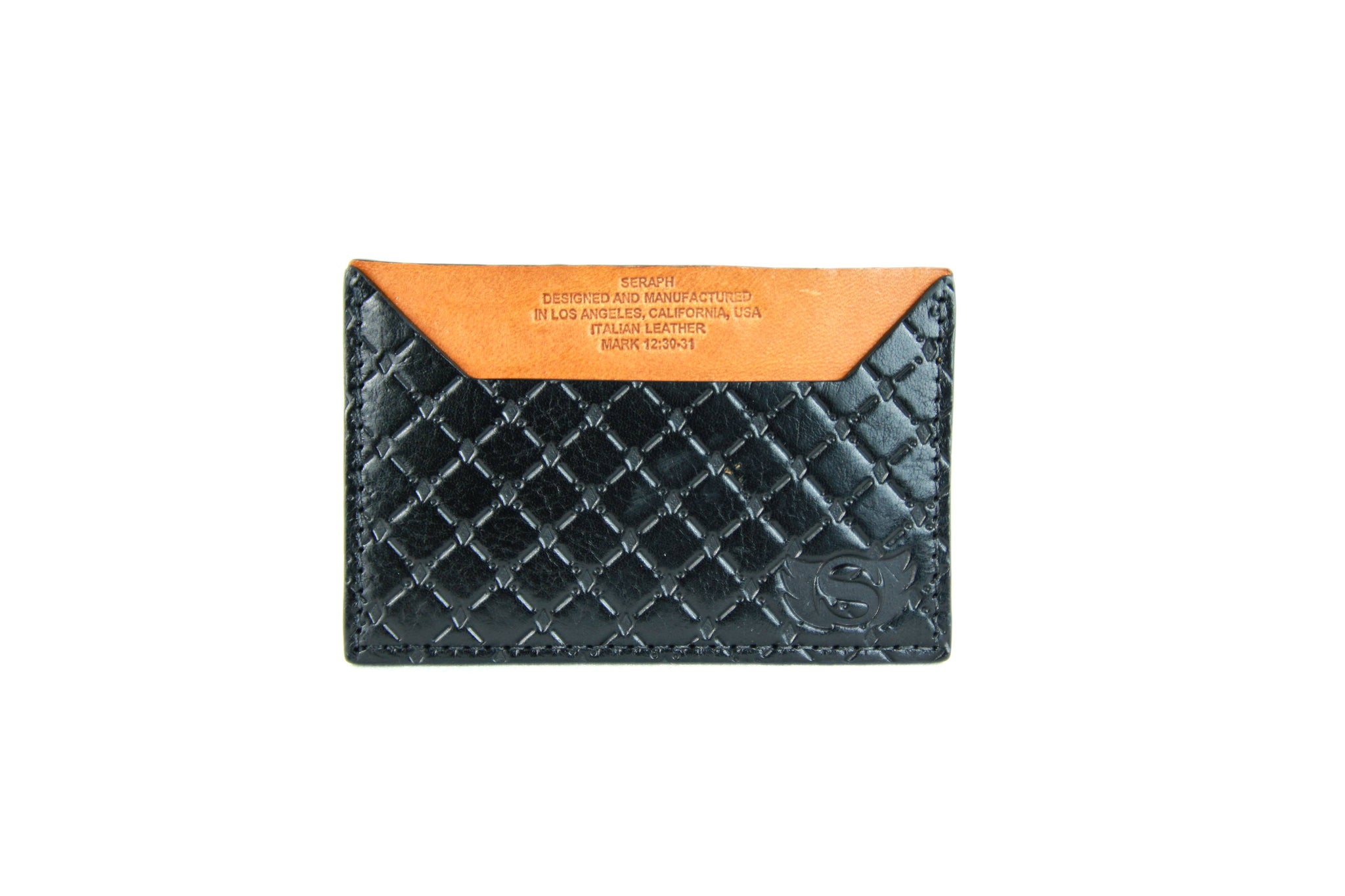 Wallet, Pattern Emboss, Black Italian Leather
This is our signature SERAPH wallet that we design and manufacture right here in Down Town LA. It is one of our most popular wallets.  This wallet came from a top grain Italian hide that was imported from Italy and hand picked by us here at Seraph.  It was cut, sewn and finished to perfection so you can have the look, feel and even smell that you can be proud of for many years. 
It is a gloss onyx top grain leather that we have embossed with our custom designed die that is heated and pressed into it to show a bold SERAPH and our reoccurring dash dot diamond pattern to the back of the wallet.  We also emboss our logo onto the bottom right side on the front.  We use a matte black Italian edge paint and color matched thread to aid the overall finish and increase durability to the edges.
We chose a cafe colored Italian top grain leather to help provide optimum thickness and pliability for inserting/removing your cards and bills.
The cafe leather used on the inside of the wallet also adds a fantastic contrast and finish to the wallet.

We hope you enjoy it!